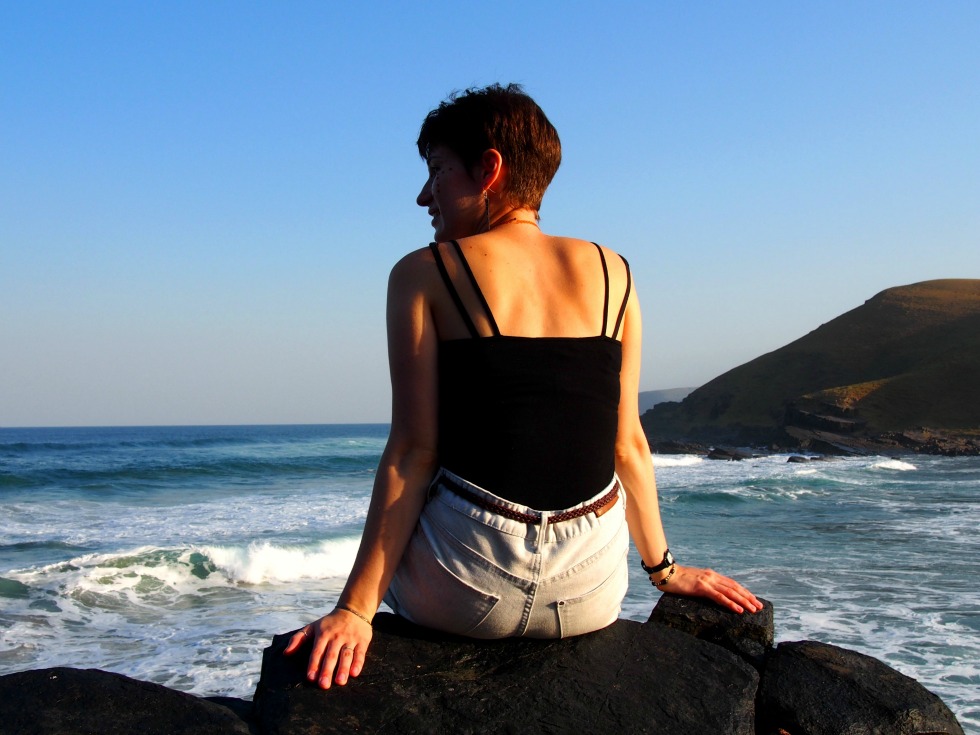 In a nutshell
My name is Alissa Murray, the brains and the brawn behind In Locamotion.
I love travel, foreign languages, dancing, and quiet self-reflection over my journal and a good cup of coffee. I am 25 years old and originally from New York, though I spent the last seven years living in Maryland. The first four years were spent in college, then I lived and worked in the beautiful city of Baltimore for two years, followed by a year of on-and-off travel. I am currently based out of New York, and occasionally out of my big, blue backpack. When I'm not working, I am living life to the fullest, and enjoy local and international travel at any chance I get.
On locamotion and language
This blog is my forum to write about my travel experiences, both locally and abroad, that I have found to be particularly poignant. This blog is non-chronological. It focuses on many forms of travel, though my perspective is shaped by my traveling the world as a (mostly solo) female traveler. The fact that I am both a woman and a traveler is relevant. It shapes the way that I navigate the world and the way that others receive me. It affects the risks that I take or don't take, and the potential consequences of those risks.
I am claiming locamotion as my unique brand of movement, both through the world and (ha!) on the dance floor. (After all, what's an energetic salsa without some arm flailing and poorly attempted body rolls?) And why locamotion? Loca is Spanish for 'crazy woman'. The use of the word crazy to describe a woman is a tactic of manipulation and control. It is a word that is used casually and in abundance, typically to describe a woman who is acting in a way that the accuser finds inconvenient. The use of the word crazy exempts the accuser from any responsibility for their own actions and contribution to a conflict. It also requires that the woman branded crazy defend herself and prove how "not crazy" she is before her perspective can be taken seriously.
As a culture, we rarely use crazy to describe real mental health issues, but rather as a casual dismissal of a woman's feelings and perspective. Because of the stigma behind this word and its use as a tool of women's oppression, I have chosen to reclaim it in my blog name.
A critical evaluation of the language that we use on a daily basis is an important part of fighting oppression. I encourage everyone to analyze their language choices and ask themselves how certain words alienate, belittle, and perpetuate violence towards certain marginalized groups of people. For more information on 'crazy', language, and other important topics in social justice, see my Unlearning page.
My locamotion is my choice. The risks that I take, while traveling and otherwise, I take because they are right for me. What's crazy to some is tame to others. Crazy is arbitrary, and it is not a word that I will allow to control me.
So, I can only be me, Alissa, loca or not. That's for me to decide.
Restless feet around the globe…
I'm slowly but surely making my way around the world. I have been to the following countries/regions:
Africa: Lesotho, South Africa
Central America: Guatemala
Europe: Belgium, England, France, Germany, Ireland, Italy, Netherlands, Scotland, Spain, Switzerland
Middle East: Bahrain, Jordan, United Arab Emirates
North America: Canada, Mexico, United States
South America: Colombia
…and on the dance floor
I love to dance, and starting in my twenties dance has become a central part of my life. Now, it also changes the way that I travel. I try to dance whenever and wherever I travel. Salsa dancing is my favorite, but I have tried other styles of dance and have many more on my list to try. (Tango in Argentina, anyone?)
Here's where I have danced and the different styles that I have tried. I'm looking forward to adding to the list!
Salsa/Latin Dance: United States (Baltimore, Miami, New Brunswick, Los Angeles, New York City, Pittsburgh, Philadelphia, Providence, San Diego, San Francisco, South Bend, Washington D.C., White Plains), Guatemala (Antigua), Mexico (Guadalajara, Guanajuato, Mérida, Mexico City, Morelia, Oaxaca, Playa del Carmen, Puebla, Puerto Escondido, San Miguel De Allende), Colombia (Bogotá, Cartagena, Medellín)
East Coast Swing: United States (Baltimore)
Contra Dancing: United States (Baltimore, Grand Rapids, New York City, Washington D.C.)
Blues/Fusion Dancing: United States (San Francisco)
Sevillanas: Spain (Seville)