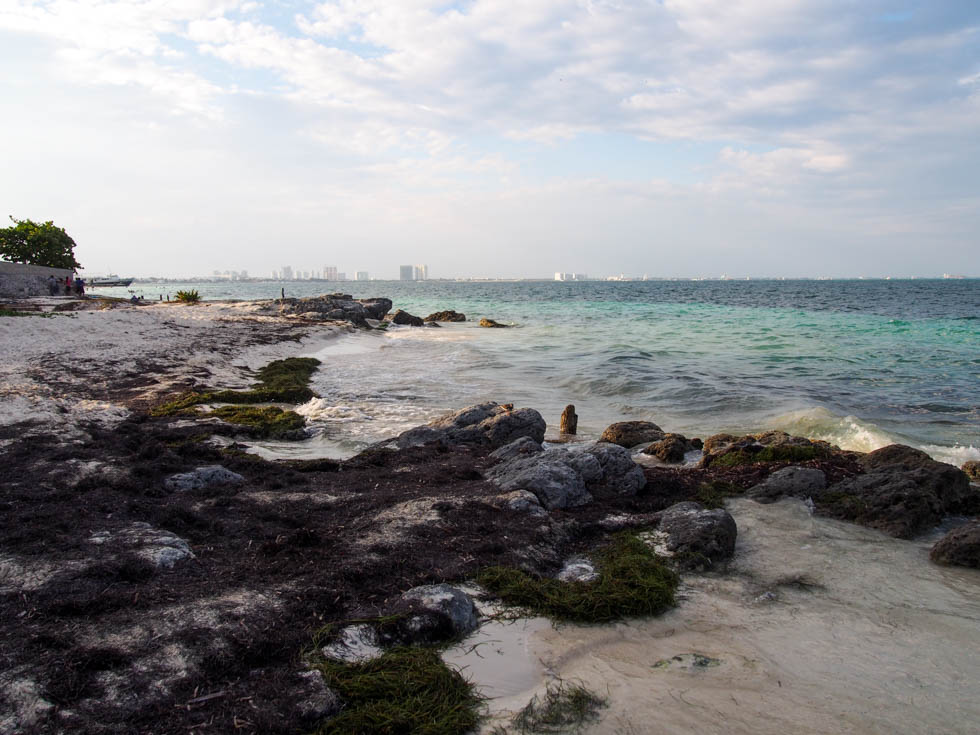 I'm not sure exactly how it started, but somewhere along the line in backpacker culture it became really popular to hate on Cancun.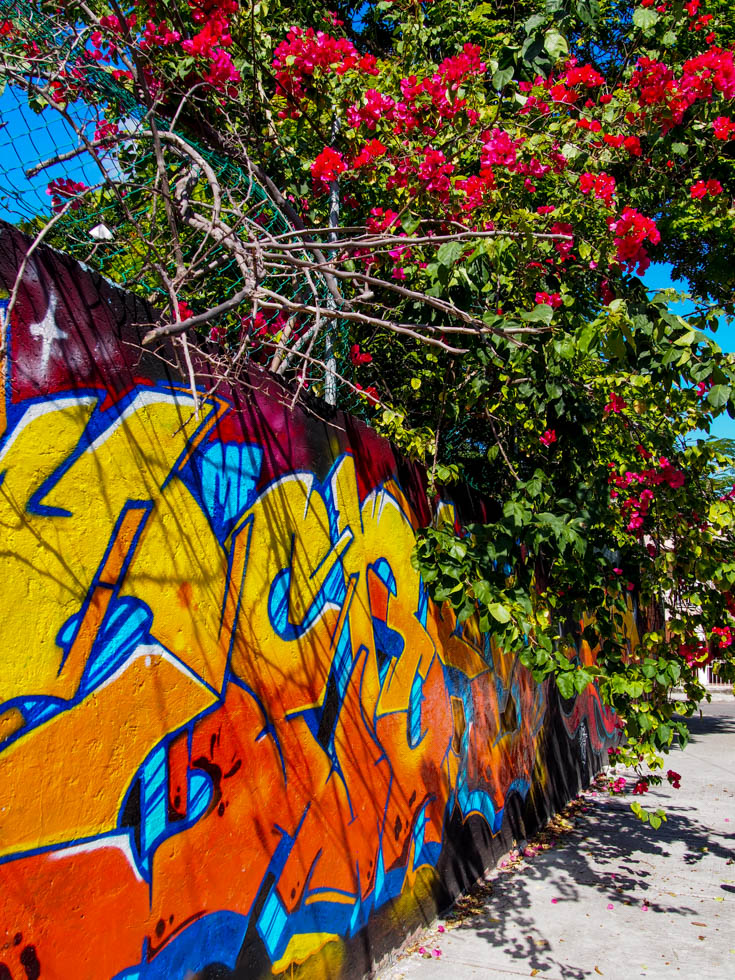 It's a trend that I have noticed consistently, both in interactions with other travelers in Mexico and in travel blogs around the 'net. The general consensus is that Cancun is a touristy cesspool, that it's "inauthentic", that it's horrible and crowded and get out while you can. I heard and read more times than I can count phrases along the lines of: "I landed in Cancun, but I immediately got the hell out of there." Generally this statement was followed up by some version or another of: "I went straight to Tulum. Nothing but good vibes there!" Uh-huh…
I listened to this advice when I was planning my trip around the Yucatan. I landed in Cancun towards the end of my time in Mexico, but like every other backpacker, I went straight to Tulum. And honestly, I found it totally underwhelming. Nice, sure, but underwhelming.
After three weeks of traveling through the beautiful Yucatan peninsula, relaxing on the beach in Playa del Carman, visiting Mayan ruins outside of Merida, biking from cenote to cenote around quaint Valladolid, I had a choice to make. What should I do during my last few days of travel? I had to stay close to Cancun, because my flight would eventually leave from the Cancun airport. I decided, after weeks of hearing all of this negative press about Cancun, that I should just go and see it for myself. What did I have to lose?
The anti-Cancun rhetoric peristed. When I asked around about what I should do in Cancun, the most common answer that I got was: "Go to Isla Mujeres." Um, Isla Mujeres is not even in Cancun! It's an island, y'all. It's a separate destination entirely.
So, ignoring all of this advice, I booked two nights in a hostel in the center of Cancun, putting me a few kilometers away from the famous zona hotelera (the main touristic part of Cancun where the majority of the hotels are located) and the beach. I arrived in Cancun mid-afternoon, and just a quick stroll through the center, with its vibrant street art and quaint parks, had me feeling that this was going to be a city that I would enjoy. And you know what? I freaking loved it. Cancun was a definite highlight of my Mexico trip as a whole, and one of my favorite places in the Yucatan.
Want to know why I loved Cancun? Well, let me tell you!
Cancun's centro is lively and charming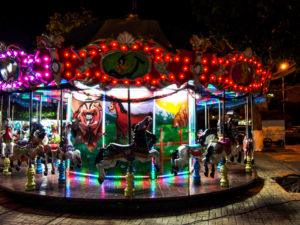 My hostel was just two blocks away from Parque Las Palapas in the center of Cancun (called "el centro" in Spanish). I really loved being in this part of the city. There are fewer hotels in the center and it's a part of the city that caters more towards locals. In the center are lots of colorful houses, shops, and restaurants, as well as a bunch of little parks that are full of artwork, swingsets and other equipment for children, and spaces for people to come together and relax.
The epicenter of Cancun's centro is, without a doubt, Parque Las Palapas. But here's a clarification: Parque Las Palapas isn't really a park. It's more like a plaza, and it contains no green spaces. Parque Las Palapas is popping at night. While it is also nice during the day, at night it really comes alive, with street musicians, couples walking around hand-in-hand, kids running around laughing and playing, performances on the ground and on stage, a merry-go-round and other activities and games, and lots of puestos selling street food and souvenirs.
I liked being so close to Parque Las Palapas because there was always something to see, day or night. Even if you're not staying in this part of Cancun, I would definitely recommend making it over to the center at some point during your trip.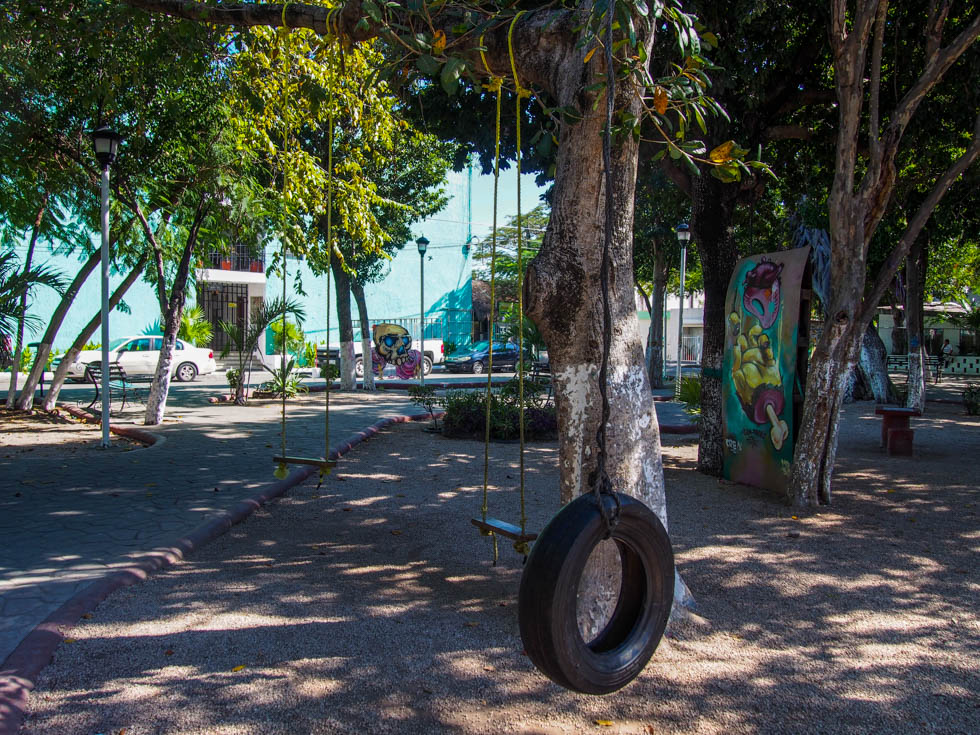 Cancun is colorful and artsy
I loved walking around the centro. There is art and color everywhere! And so much beautiful street art. Just go and enjoy, seriously.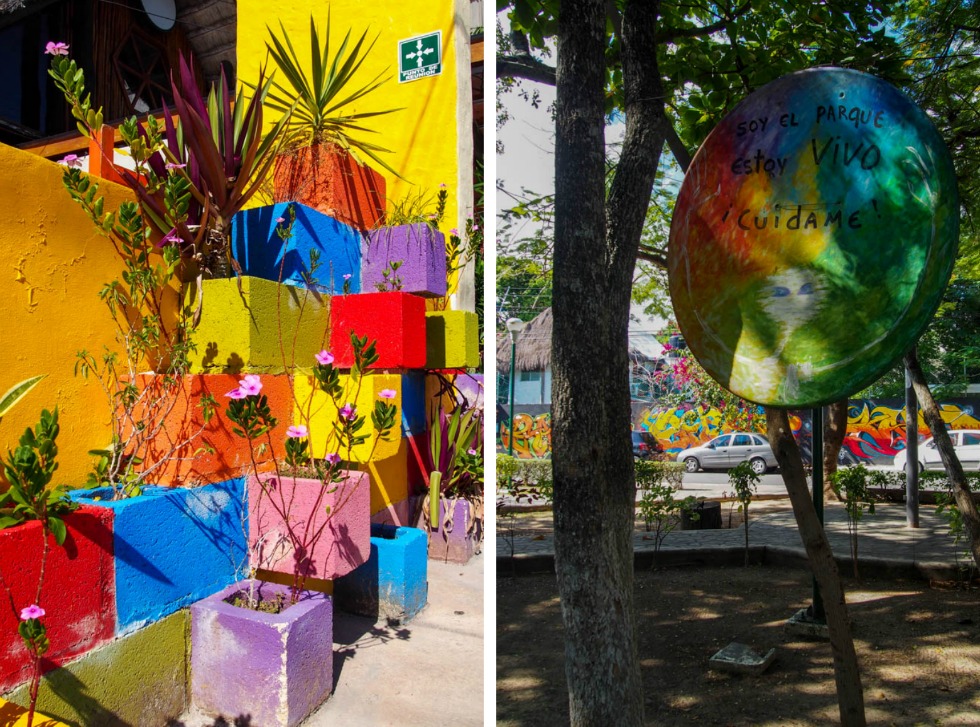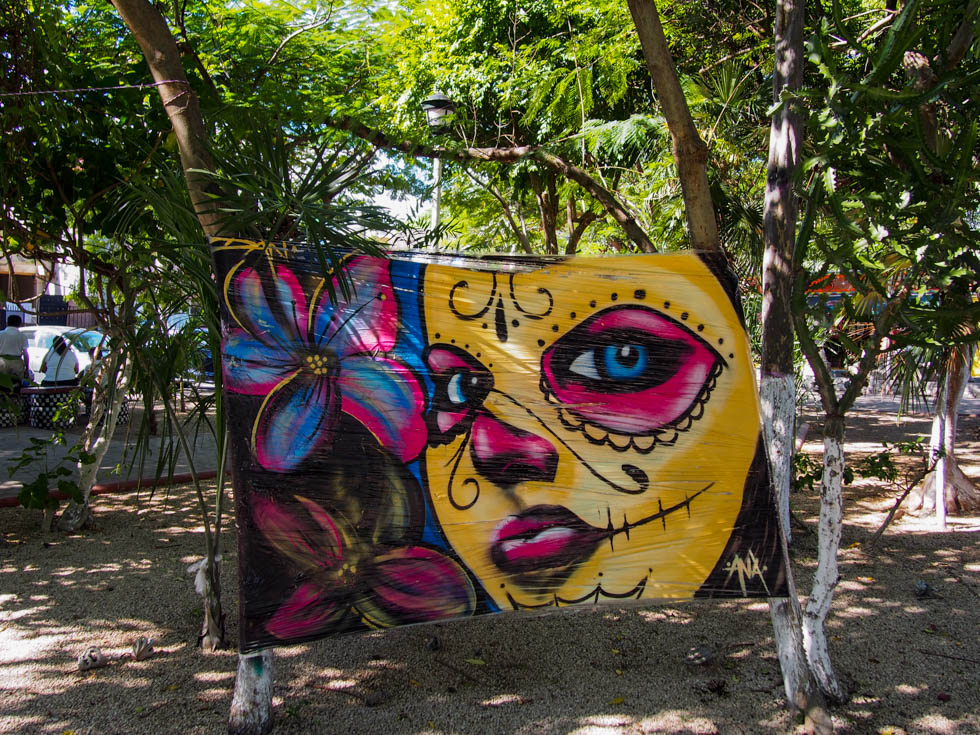 The food is amazing
Seriously. Go eat some fish tacos. I'm still dreaming about Cancun's fish tacos.
Every meal that I had in Cancun was amazing. I mostly ate in the centro, in the restaurants within a few blocks of Parque Las Palapas. And I mostly ate fish tacos and I have no regrets! The food prices in Cancun, at least in the centro, are comparable to prices in Playa del Carmen and Tulum. I didn't spend much time in the zona hotelera during my stay in Cancun, so I'm not sure how the prices compare there versus in the center (though I would imagine in the zona hotelera everything is a bit more expensive).
Going to Cancun? If you're in the center, I recommend trying Pescaditos for seafood and Restaurante Labna for traditional dishes from the Yucatan ("comida yucateca" in Spanish).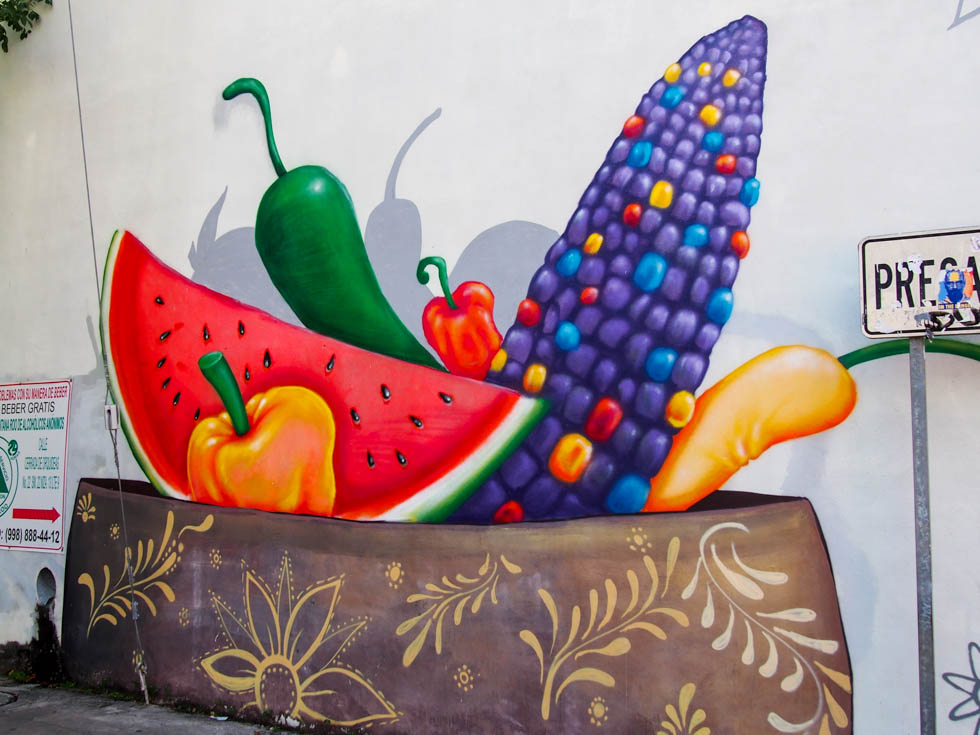 Parque Las Palapas is also a great spot for street food in Cancun. It is full of puestos selling all sorts of traditional Mexican dishes. This street food includes marquesitas, which anyone visiting the Yucatan should try. Marquesitas are a traditional dessert, basically a hard crepe-like shell that is filled with shaved cheese and whatever else you want to add, cooked before your eyes, rolled up, and topped off with more cheese. I like marquesitas with nutella and cheese, personal preference. They are yummy.
And so is the beach!
I had two preconceived notions about Cancun and the beach: 1) that by staying in the center, it was going to be hard to get to the beach, and 2) that the beach was going to be crowded with obnoxious tourists. Both preconceived notions were proved wrong. For someone staying in the center, the beach is a short bus ride away. The bus, as of December 2016, costs 8.50 pesos (approximately 50 cents), and the ride takes approximately 10 minutes. Not too bad!
And the beach was wonderful! I went to Playa Langosta, in the northern part of the zona hotelera. And I found a secluded spot on the beach. Seriously. And the few people who I passed on the beach were Mexican. It was way less crowded than the beaches that I visited in both Playa del Carman and Tulum. I couldn't believe it. And the water was warm and calm. It was perfect!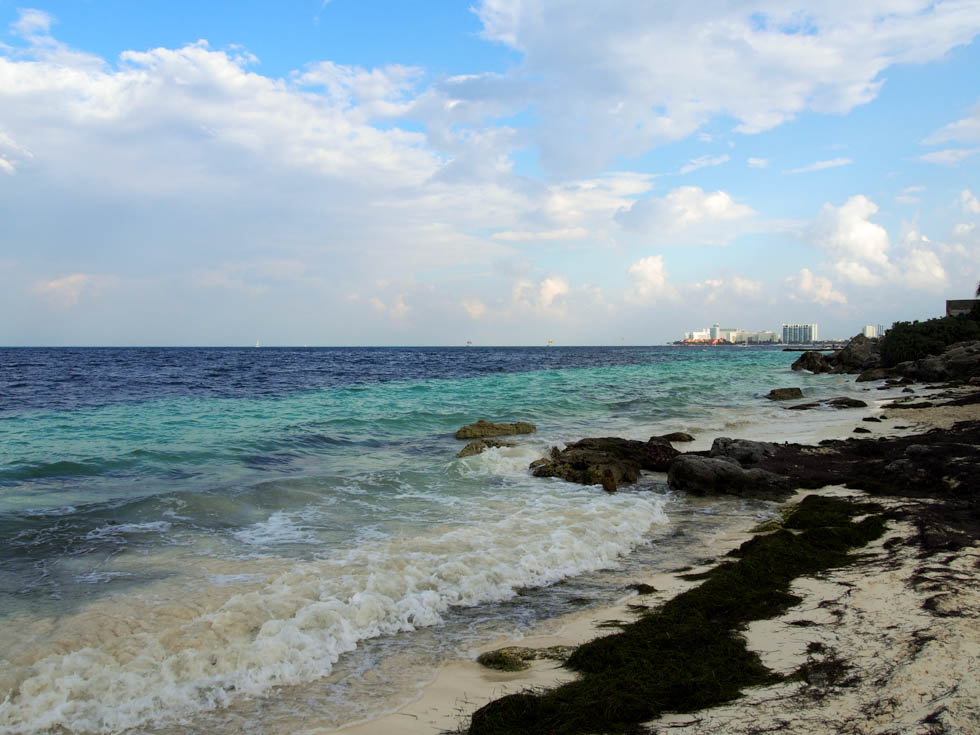 Cancun is great for runners
And walkers, bikers, skateboarders, roller bladers, and everyone else. Seriously, I had some great runs on this trip. I love running, both at home and while traveling, but as a solo female runner I don't always feel comfortable running in unfamiliar cities. However, when I arrived in Cancun it was mid-afternoon, and I felt this unquenchable desire to run. So I geared up and I figured I would try and run to the beach – little did I know, the beach was real far away.
However, I was pleasantly surprised to find a pedestrian walkway that I was able to follow almost the entire duration of my run! I headed out of the centro and I figured I would just follow the main road, Boulevard Kululcan, to the beach. Immediately after the intersection with Avenida Bonampak begins a footpath, and it was perfect. Shady, tree-lined, and spans 14 miles long (all the way to the southern end of the zona hotelera), this was the perfect spot for a solo runner. I felt so comfortable running here and was able to have a calm and uninterrupted run… all the way to the beach and back. Which ended up being almost 8 miles in total. Oops!
Cancun is also great for dancers
Okay, quick confession. I didn't actually go salsa dancing in Cancun. Crazy, right? Especially after my unofficial goal to dance in every city that I visited in Mexico, but I was quite tired by the time I arrived in Cancun, and also tired from all of those accidental long runs. However, for those traveling salsa dancers, fear not! This post contains up-to-date resources for those looking to dance salsa in Cancun.
I did, however, get roped into a lindy hop event my first night in Cancun. I was strolling around Parque Las Palapas when I heard swing music being played from a speaker for a small group of dancers. One of the dancers met my eye and gestured for me to join them. They explained that they were dancing lindy hop and asked if I knew how to dance. I didn't – the extent of my swing dancing experience was a very basic knowledge of east coast swing. Regardless, when the music changed, the instructor grabbed my hand and we started rock-step-triple-stepping away. It was of course an incredibly clumsy dance on my end, but there's this thing about social dancing in which, as long as the dancers are having fun, it's going to be a great dance regardless. And it was!
When the song ended my partner and I thanked each other. He explained to me that he is from Mexico City and now is living in Cancun, but arrived to find that there was no lindy hop scene. So, he decided to start doing lindy hop events in Parque Las Palapas, to introduce lindy hop to the people of Cancun and start to build up knowledge and enthusiasm about this dance form. So, lindy hoppers and not, get over to Cancun at some point to help grow the scene!
Cancun is cultural
While in Parque Las Palapas that first night in Cancun, I was waiting for my marquesita to be made when I heard a familiar jingle in the background. There was a performance on the big center stage. That night's performace was a clown show, with lots of different clowns doing different acts. I listened to the jingle – it was so familiar! After being handed my marquesita, I made my way over to the crowd of 200 people or so in front of the stage and found myself a spot. And then I realized, duh. The jingle is the opening theme to El Chavo del Ocho. The clowns proceeded to act out an entire episode of El Chavo. And let me tell you, it was spot on. And freaking hilarious.
El Chavo del Ocho is an iconic Mexican TV show from the 1970s. It's a comedy about a young homeless boy (El Chavo) and the inhabitants of the neighborhood in which he lives. El Chavo del Ocho is arguably one of the most important television shows to have aired not just in Mexico, but throughout Latin America. The catchphrases and one-liners from the show have become deeply ingrained in everyday Mexican Spanish. El Chavo is inextricably tied to Mexican culture and greater Latin American culture. So needless to say, it was, and still is, kind of a big deal.
Seeing the clowns put on an episode of El Chavo that night in Parque Las Palapas was really fantastic. Not just because I couldn't stop laughing (seriously though, the clowns nailed it) but also because I was given the privilege of witnessing something so authentically Mexican. There was nothing about the performance that was meant for the gringo or tourist gaze. It was for Mexicans, Spanish speakers, fans of El Chavo. Of course, I am both a gringa and a tourist, but I was only able to appreciate what I was watching because my wonderful partner had told me a few months prior that I wasn't allowed to go to Mexico without watching El Chavo. And watch we did. And because of this, throughout my trip I was able to greater understand and appreciate some of the intricacies of Mexican Spanish that resulted from the influence of El Chavo del Ocho. And of course, while in Cancun I was able to witness and appreciate a culturally relevant moment in the tourism capital of Mexico.
In conclusion…
Ignore the haters, because Cancun is awesome. It was one of the highlights of my stint in the Yucatan and my trip to Mexico as a whole. I loved being there, and I felt like my time in Cancun was rich and culturally relevant. I met so many locals and engaged in many great conversations. I ate extremely well and in general just felt happy being there. If you're in the Yucatan, I recommend checking it out. Maybe it's for you, or maybe it's not. As for me, the next time I'm in the Yucatan you will find me in Cancun!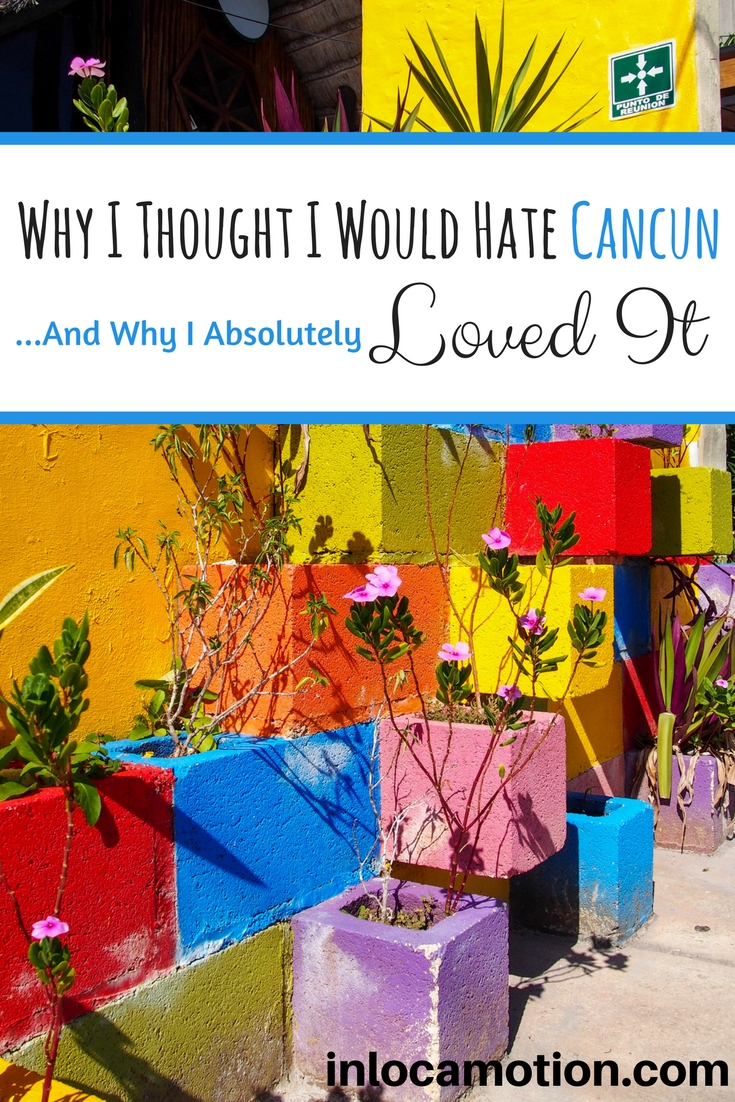 Have you been to Cancun or other spots around the Yucatan? What did you think? What cities would you recommend in this region? Let me know in the comments below!