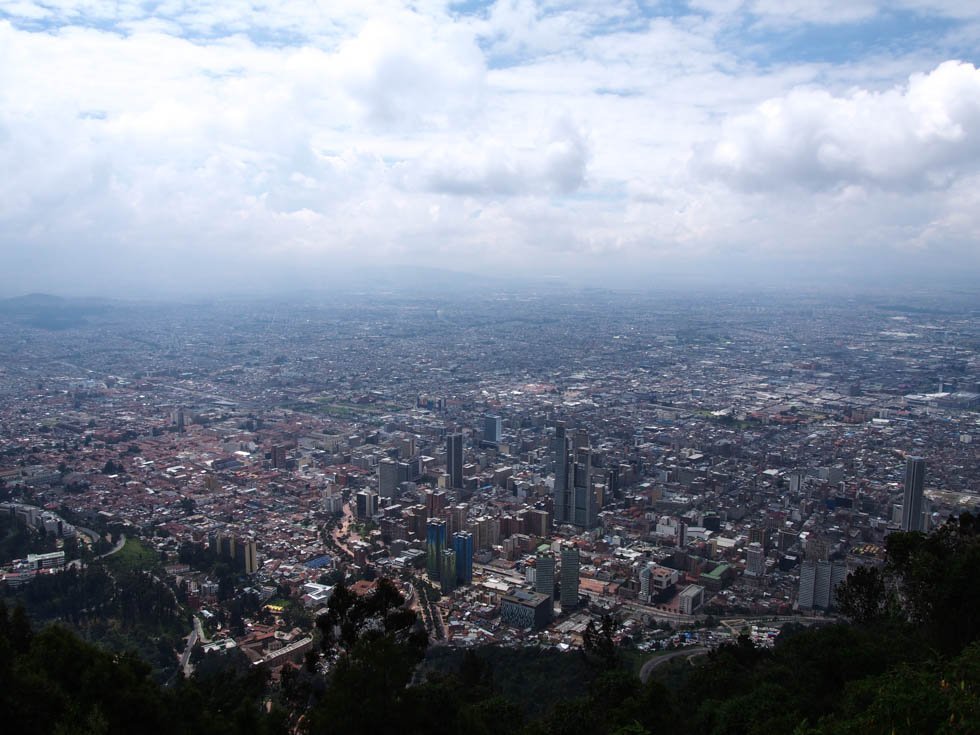 The feeling of humidity engulfing me immediately gave me a strange sense of peace.
Which is kind of weird. I mean, come on. It's humidity. It makes once-tame hair practically explode into a frizzy mess. It makes you feel wet and sweaty, even when you're neither wet nor sweaty. It sticks to your skin like a damp blanket. Humidity, a poem.
But, stepping off of the airplane onto the tarmac in the Bogotá airport, there was something about that familiar blanket of wet, sticky humidity that just felt right, especially contrasted with the world that I had just left. My winter this year had been short but brutal. Winter officially began for me on December 10, 2016, when I flew home after my whirlwind tour of Mexico. In the subsequent weeks spent languishing in the biting cold, I was starkly reminded that I hate winter. I hate the cold. I hate the way it makes my skin crack and my hands perpetually freeze and my nose run. An East Coast winter can promise freezing temperatures and gray skies 6 out of 7 days a week. How uplifting is that?
My trip to Colombia was decided by a strong desire to avoid the remainder of winter and an unquenched sense of wanderlust. I purchased plane tickets about two weeks before getting on the plane. When my flight landed in Bogotá and I took my first steps through the threshold of the airplane, the humidity hit me like a ton of bricks. Combined with all of the ambient Spanish surrounding me, I felt this sense of completeness. This language. This heat. This is what I need.
Second impressions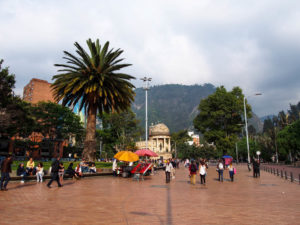 That being said, it took me approximately 16 hours in Colombia's capital city to realize something critical: I did not like Bogotá.
It was while wandering around the Candelaria neighborhood the next morning that I first felt it. This feeling of disconnection and discomfort in Bogotá. The discomfort wasn't due to feeling unsafe… it was more of an out of place feeling. The thing that was out of place, obviously, being me.
This is not a negative review of Bogotá, because I truly believe that Bogotá is a city with a lot to offer. Many locals feel pride to be from and live in Bogotá, and many travelers love it as well. But for me personally, something just didn't add up. I really wanted to love Bogotá… but I didn't. I did give myself three full days in the city, to give it an honest shot. But in less than 24 hours I had also bought myself plane tickets to the coastal city of Cartagena. You know… an escape plan.
During my three days in Bogotá, I kept busy. I stayed in the historic center, called La Candelaria, where I spent the bulk of my time. I did Bogotá's famous street art tour (which was well worth it), took the funicular up the mountain to the cerro de Monserrate to see the best view in the city, danced salsa, danced samba (a first for me), went to the famous Andrés Carne de Res, met a lot of people, and started to learn more about Colombian Spanish and culture. My three days in Bogotá were without a doubt enriching. But still, that disconnected feeling never went away, and I was really happy to leave Bogotá at the end of those three days.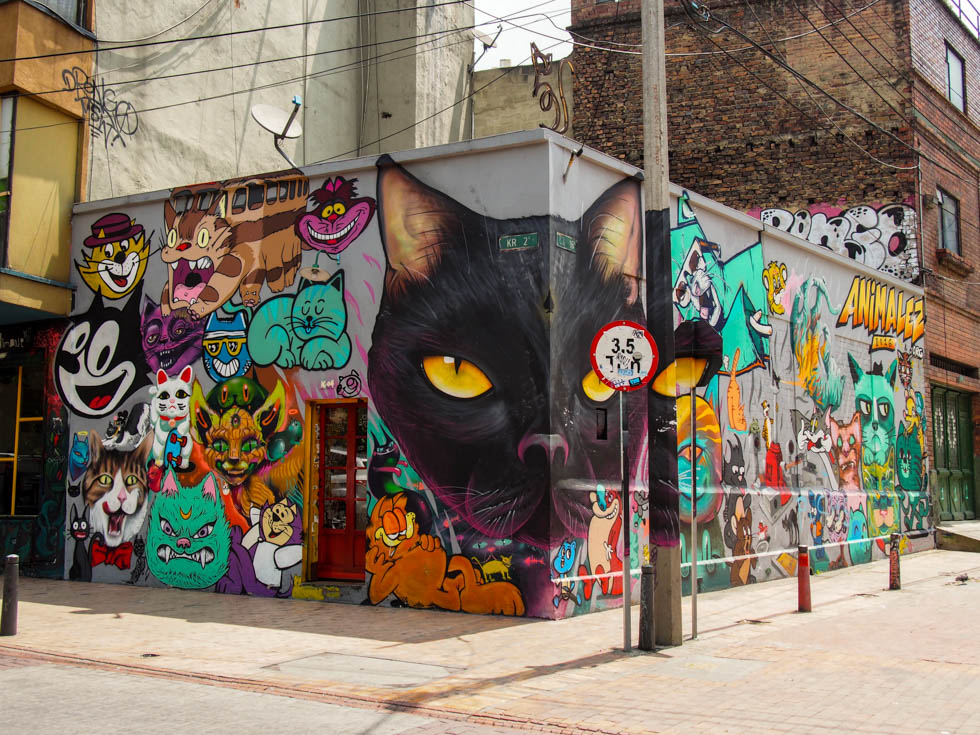 Ramblings on travel, Colombia, and traveling Colombia
My mixed feelings towards Bogotá are stark reminders of some of my tenants of travel. One tenant being that travel is really personal and really circumstantial. Because, go figure, we each have different capacities to connect to places… or not connect to places. Just because this traveler didn't love Bogotá doesn't mean that you won't.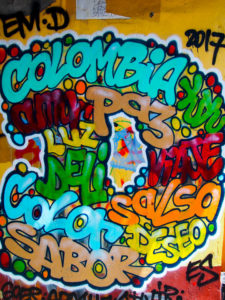 I think for me personally, my lack of love for Bogotá was also directly related to my relative lack of connections there. I always enjoy a place more when I connect in a real way with locals, but in Bogotá I didn't forge many strong friendships. I also had a hard time finding a dance community there, which is inherently tied to my social life in any city. Or my disconnect with Bogotá could just be as simple as it not being for me. I also didn't love Petra, Jordan or Antigua, Guatemala, two places that are widely beloved destinations for travelers. Oh well, these things happen.
But one very amazing and liberating aspect of travel is that if you don't like a place, well… you can leave. Simple as that, and that's exactly what I did here. I changed my plans, and instead of spending a week in Bogotá as I originally thought, I booked a flight to Cartagena. Cartagena was a great change from Bogotá, because who doesn't enjoy a beautiful, seaside city? And after Cartagena, well, Medellín was an even better change and the absolute right place for me to head next.
My time in Bogotá was a strong reminder of one of my other tenants of travel: that it's important to travel without expectations. I definitely had expectations of Bogotá and of Colombia in general, which were due in part to just having come from Mexico. Within about a day of landing in Mexico I felt right at home, and that feeling stayed with me throughout my trip. I had similar expectations for my arrival in Bogotá, which was rather naïve on my part. Colombia and Mexico are two vastly different countries. Their histories, food, music, dances, customs, even languages are widely different, and to compare them is fairly unjust.
My trip to Colombia drastically improved when I stopped being in Mexico and started being in Colombia, and focused on what makes Colombia a fantastic country to travel in. For example, Colombia is a country with a phenomenal richness and diversity of music. Here you'll hear salsa, vallenato, champeta, cumbia, salsa choque, reggaeton, merengue… and so much more. Colombian music also differs greatly from region to region – in the coastal regions, for example, the music contains more African rhythms due to the large populations of people of African descent in these regions. Whereas in Cali, I hear that it's all salsa, all the time. Even being a foreigner in Colombia, I really note the pride that Colombians have for their rich musical heritage. It's incredibly wonderful to observe.
And so on, and so forth. As I love to mention, travel is an enormous privilege. Obviously, as travelers we don't have to love every place that we visit, but we do need to appreciate the small things and constantly be learning about the spaces in which we're moving.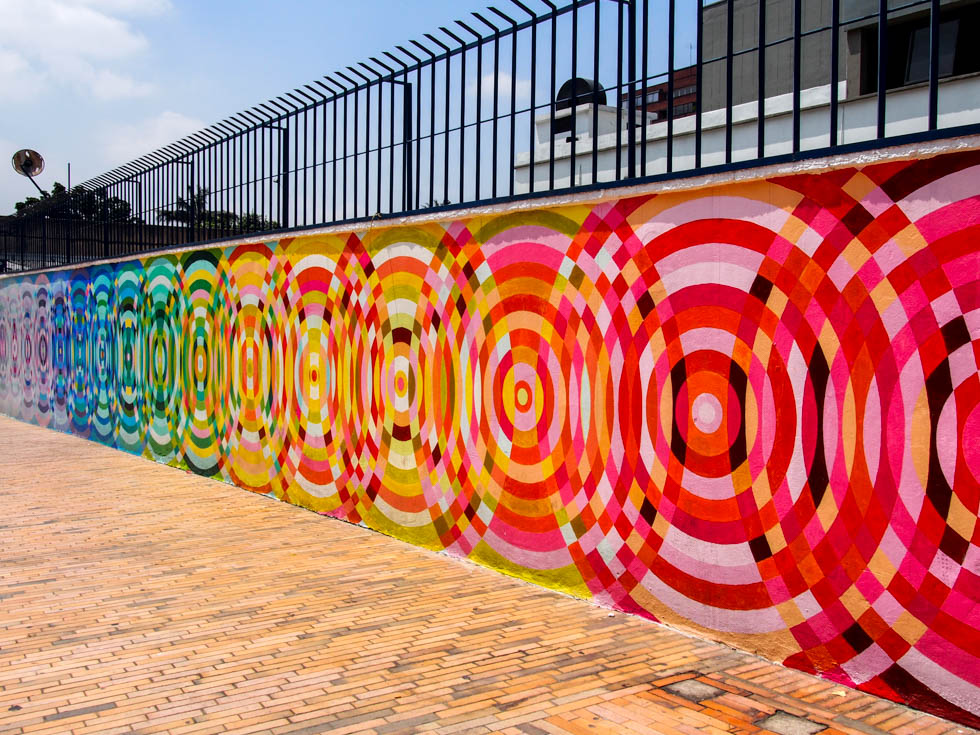 Third steps?
I would say it took arriving to the third city of my trip, Medellín, for me to fully breathe out. Upon arrival in Medellín, I immediately felt a pull, that instinctual feeling that tells you: "this is a place that I want to really know."
So for now I'm staying here, and enjoying the heat, the expanses of green, the lilt of the beautiful paisa acccent, the kind and open people, and the seemingly endless list of things to do throughout the city. I have only been in Colombia for a week and a half, and there is still a tremendous amount that I have to learn about the language and culture. I am taking full advantage of the tremendous opportunity that I have here, and am trying to make the most of each day. My very first impression upon arrival in Bogotá was correct: I do love this heat, this language. But I love it a little more in Medellín than in Bogotá!
You'll be hearing from me soon with more Colombia posts. Sending love, hugs, and locamotion from the mountains of Medellín!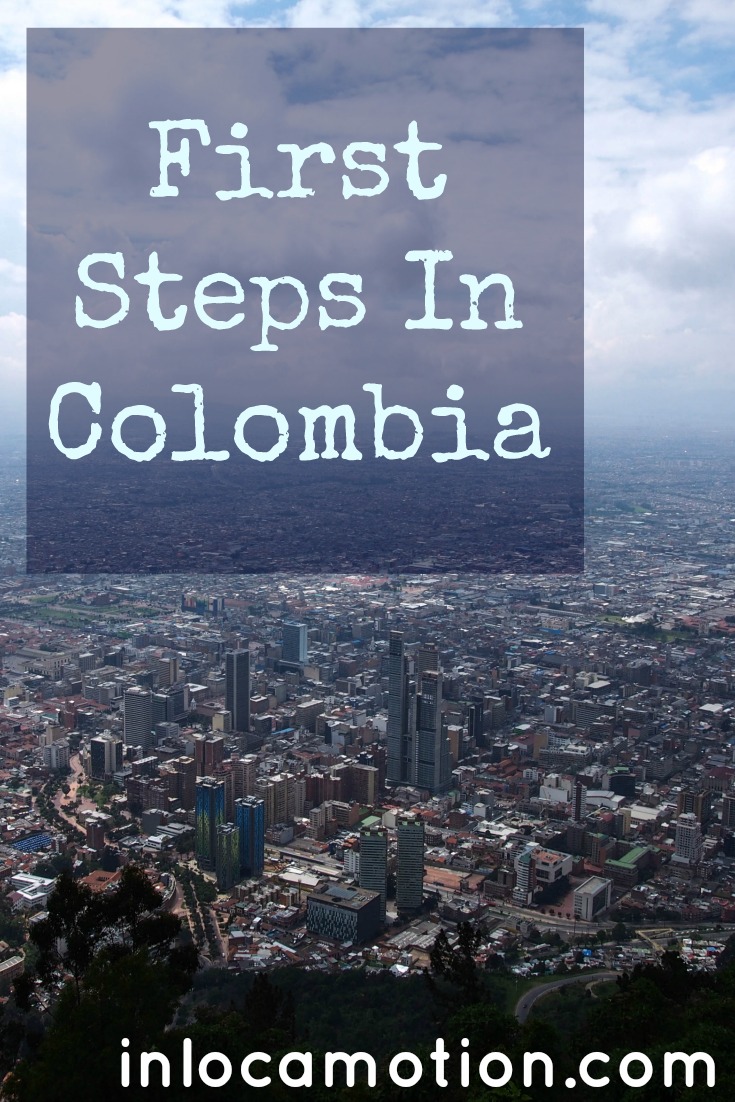 Have you ever visited a city that you really wanted to love… but just couldn't? How about a place that you never thought you would love that totally captivated you? Let me know in the comments below!